Highland Constellation - Co-reult na Gàidhealtachd
Opening of new land art at Glenuig.
A group of three artists have been working with The Royal Observatory Edinburgh and Highland schools to identify a new constellation in the skies in a project run by the Highland Council Exhibitions Unit to celebrate Highland 2007, Scotland's Year of Highland Culture. The project brings together astronomy, digital art, craft and literature.
Gill Russell is the artist in residence for the project and during the past three months has been creating three outdoor installations that reflect on the new Highland constellation, Iasg a' leum – The Jumping Fish at Glenuig, near Lochailort.
The artwork will be in-situ at Glenuig for a year and was opened with a torchlight procession, music and entertainments on 17 November.
The installations are:
Seven Stars: An audio installation outside the Glenuig hall reflecting on the seven stars in the new Highland Constellation, the notion of time and place on a cosmic scale, and the juxtaposition with human history
Sòlas: A 15 minute walk from the Glenuig hall through the mystical woods of Glenuig to a beautiful west facing headland and the site of night time installation: Sòlas. This work gathers light from our nearest star, the sun, and shines this back into the night sky.
Iasg a' leum - The Jumping Fish: A large rotating Star Wheel mounted by the roadside near the Glenuig Inn, illustrating how to find the new Highland Constellation, Iasg a' leum - The Jumping Fish in the real night sky.
A specially bound book of the project, including new work by the project's writer, Linda Cracknell, Book Rockets created by the schools and a Star Jewellery collection all formed part of the Highland 2007 showcase exhibition at the Scottish Parliament.
Further information and images from:
Pamela Conacher, Project Manager. Contact: 01687 470320 / pamela.conacher@care4free.net
**New Constellation Project News**
Following the success of the Highland Constellation Project, a new Constellation Project is being launched for International Year of Astronomy 2009. Find out more.
---
Note To Editors
Highland 2007, the year Scotland celebrates Highland culture, aims to promote the Highlands and Islands as a great place to live and to visit through showcasing the unique and special nature of Highland culture past, present and future. The project is a partnership between three principal funding agencies: The Highland Council, the Scottish Government, and Highlands and Islands Enterprise. See www.highland2007.com for full details.
Highland Constellation Project Progress
You can review the progress that the schools made in choosing their stars and find out more about the winning entry by clicking on the schools progress page:
---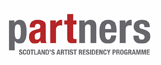 Pamela Conacher
Highland Constellation
01687 470320
07818 682505
Pamela.Conacher@care4free.net